Whether you are an expert in the world wide web field, or just beginning to get involved, we at Envisionations are here to serve you with the most professional, entirely creative, dynamic, and innovative internet presence designed to fit your needs, your vision, your purpose, and your pocket.
If you are just beginning your venture into internet intricacies, Envisionations is here to give you options, and to assist you to become the web presence that makes a difference. We will discuss and develop your ideas with you to determine whether you need a static web site, or one that flies with all the flash and dash of sights and sounds to thrill your potential clients. Whatever you need and want, Envisionations will help you determine the kind of web design that works for you.

Here at Envisionations, we give you options, inspiration, and innovation.
Whether you are in the business of changing lives to make a difference in the local community or the entire world, or you are providing needed and/or wanted products and services locally or globally, the inspiration and innovation to make your vision become reality begins with our professional creative web design team.
Our Envisionations web design team will provide you with the creative and innovative web presence that will make your vision become reality.
Envisionations is the web design team for you if you already have a web presence. We can help your ideas spring to life dynamically, or statically. Whether your dream is ethereal or down-to-earth reality, Envisionations will create a web presence that will match your dream.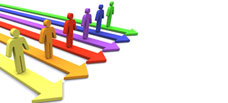 Options • Inspiration • Innovation
Web Design

Brochures

Databases

Banner Design

Graphic Design

Flash Multimedia

E commerce

Logo Design

Business Cards

Domain Name




Registration








View our website design portfolio